Guests of Honor
Bay Area Brony Spectacular Online
A My Little Pony Fan-run Convention
May 8 - May 9, 2020
The most fun Guests for the most fun con
Every year BABSCon gets industry Guests of Honor from all aspects of My Little Pony: Friendship is Magic; from voice actors, writers, artists, directors, and staff. We also aim to bring artists and writers from the IDW MLP comic series. Like the Mirror Pool, this list of our Guests of Honor is just going to churn out more, so please subscribe to our social media link at the bottom of the page for the latest news on newly announced Guests of Honor. In alphabetical order…
Claire Corlett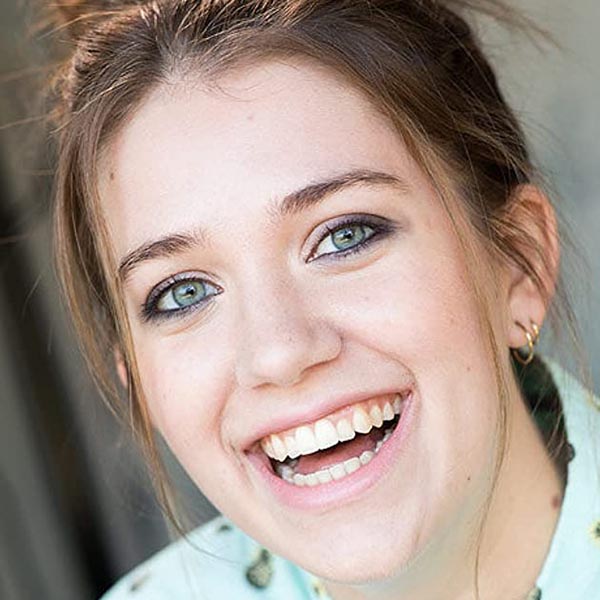 Claire Margaret Corlett was born in Vancouver, BC and now resides in Los Angeles. You probably know her as Sweetie Belle in Hasbro's My Little Pony or Tiny in PBS's #1 hit series Dinosaur Train. Some of her other roles include Stacie in the Barbie movies, Mavis Von Austein in Crunchyroll's Didn't I Say to Make My Abilities Average in the Next Life?, Sally from the Peanuts Motion Comics, Michelle in NBC's 3-2-1 Penguins, and a host of other radio and TV commercials. Voice-over is not where it stops, though!
On the big screen, she's had guest spots on popular shows like The Murders, Siren, and the film, Before I Fall. She has also starred in Hallmark's Smart Cookies as Frank and the Independent film, Last Night in Suburbia, as Frannie. In 2020, you can spot Claire in Netflix's To All The Boys I've Loved 2!
In a nutshell, Claire is not quiet…in fact, very far from it. She uses this annoying personality trait to her advantage which can be seen through her YouTube channel and social media. As of now, she plans to continue her career as a working actor and pursuing improv and sketch comedy at Los Angeles' renowned theatre schools, The Groundlings and Upright Citizens Brigade. Most recently, she released her very first E.P., Comments Disabled which can be streamed on any and all services. Beside attempting to be funny, she loves meeting her fans at conventions as well as traveling—she's always down to try new activities, food, traditions, and dance moves!
Brian Drummond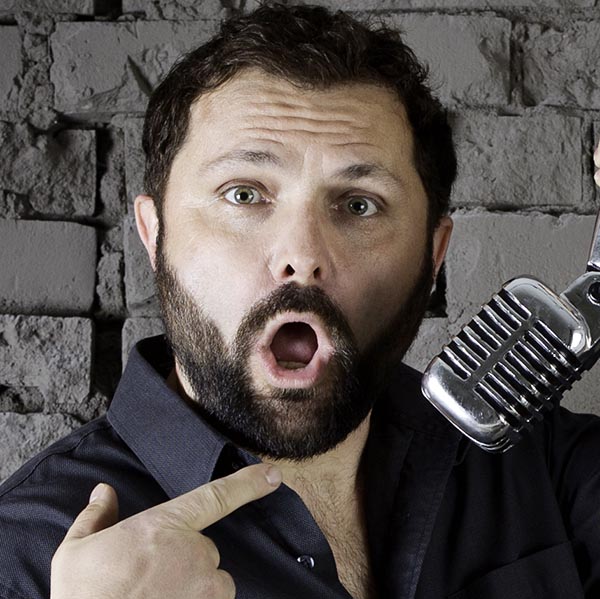 Brian Drummond is an award-winning 25-year veteran of the animation VO industry. As one of the busiest animation voice actors in North America, Brian has voiced some of the animation world's most iconic characters in thousands of episodes of animation.
He's voiced such roles as Vegeta in DragonBall Z, Dr. Claw in Inspector Gadget and Wolverine, Venom & Iron Man in a numerous Marvel series. From roles in X-men, Spiderman, Iron Man, Transformers & Lego Star Wars, to My Little Pony, Baby Looney Tunes, Hotwheels, & George of the Jungle, Brian's characters can be heard everywhere.
Nicole Dubuc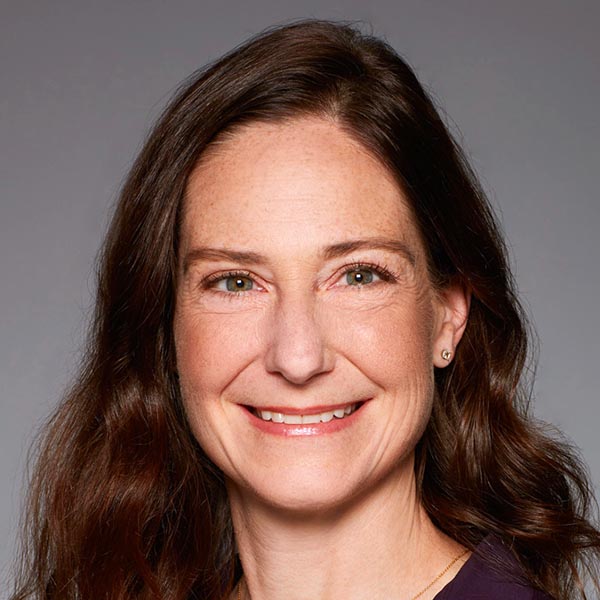 Nicole Dubuc served as an executive producer and story editor over several seasons of My Little Pony: Friendship is Magic, writing episodes, shorts, and songs (which she often breaks into without much warning). She is half of "Penumbra Quill," co-author of the Ponyville Mysteries books with Michael Vogel. Nicole was one of Hasbro Studios' first employees, staff writing on Transformers: Prime before co-developing, story editing, and executive producing Transformers: Rescue Bots, and later, Rescue Bots Academy.
Nicole has written over 150 produced scripts and story edited nearly 200 more, for a roster of shows that includes Star Wars Rebels, Kim Possible, Young Justice, LEGO Elves, and My Friends Tigger and Pooh. She is a seven-time Emmy nominee, and she recently won the WGA AWC Writers Award. Growing up, Nicole starred on several TV shows, and she continues to work as a voice actress, most recently on Young Justice: Outsiders. She is currently showrunning The Rocketeer, which she developed for Disney Junior. Nicole likes training dogs, climbing mountains, and anything with griffons in it.
Josh Haber
Josh Haber joined the MLP writing room in Season 4 and quickly rose through the ranks, becoming Story Editor (animation-speak for "showrunner") in Season 6, also co-editing Seasons 7-9. Some of his best include "Castle Mane-ia," "The Cutie Re-Mark," "The Crystalling," co-writing "To Where and Back Again" with Mike Vogel (what a team!), "Shadow Play," "Road to Friendship," the feels-inducing finale, "The Last Problem," and Equestria Girls: The Friendship Games.
In addition to the My Little Pony franchise, Josh has written for Stretch Armstrong & the Flex Fighters and Kaijudo: Rise of the Duel Masters, and he's also appeared on-screen, with guest roles in Gilmore Girls and Everwood.
True story: BABSCon's first event in 2014 was Josh's pony con debut!
Peter New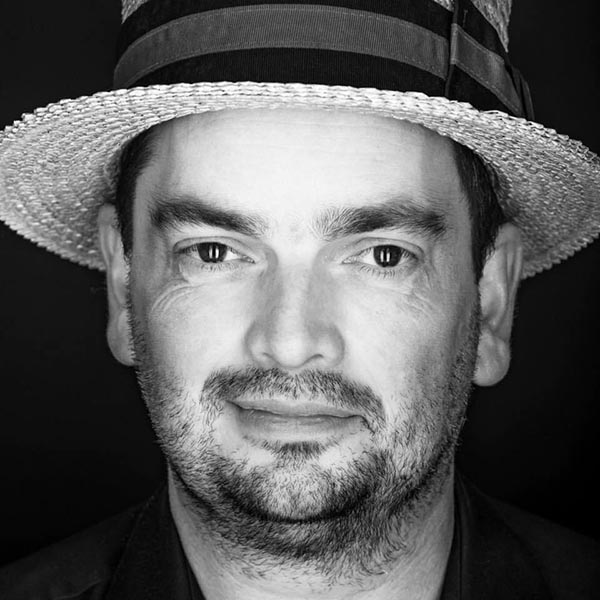 Peter New is a writer, actor and voice actor with well over 100 professional credits. Besides playing playing Doctor Whooves, Big Macintosh, Goldie Delicious and nearly 40 others on My Little Pony: Friendship is Magic, New has also voiced Sunil Nevia and almost 70 more characters on Littlest Pet Shop, as well as voices in Chuck's Choice, Megaman: Fully Charged, Saving Goola, Dinosaur Train, Tobots, Inuyasha, and, most recently, Ninjago, to name a few.
On camera, he's done everything from baring his chest for Daphne in Scooby Doo Too: Monsters Unleashed to tazing himself in Jim Henson's Turkey Hollow to stuttering in The Imaginarium of Doctor Parnassus to attempting "to get away with it" in Supernatural's crossover episode, "Scoobynatural."
He wrote the multiple-award-winning short film, WoodMan, in which he also starred and the utterly absurd radio-play-style podcast, Voyage of the Oeverwal, in which he plays Columbus, Hodding Vermeer, and others. Look for his next project soon, a feature film called Con of the Dead. He likes milk chocolate, single malt scotch, sunny evenings, and traveling.
Andy Price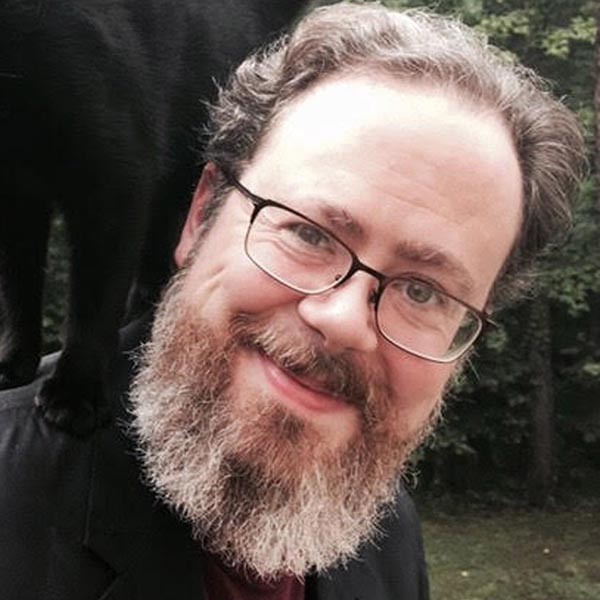 Listing Andy Price's credits individually is a fool's errand. His work on the IDW Comics' My Little Pony titles started with Friendship is Magic #1, and has continued through today across Micro-Series, Friends Forever, FIENDship is Magic, Equestria Girls, the Holiday Special, and the Movie Prequel. Outside of MLP, he's also contributed art to such wildly varying titles as Star Trek: Waypoint and John Carpenter's Tales for a HalloweeNight, among others.
And now? Now, he's drawing us along (see what we did there?) right past the end of the TV show into My Little Pony: Friendship is Magic SEASON 10 in comic book form.
Mike Vogel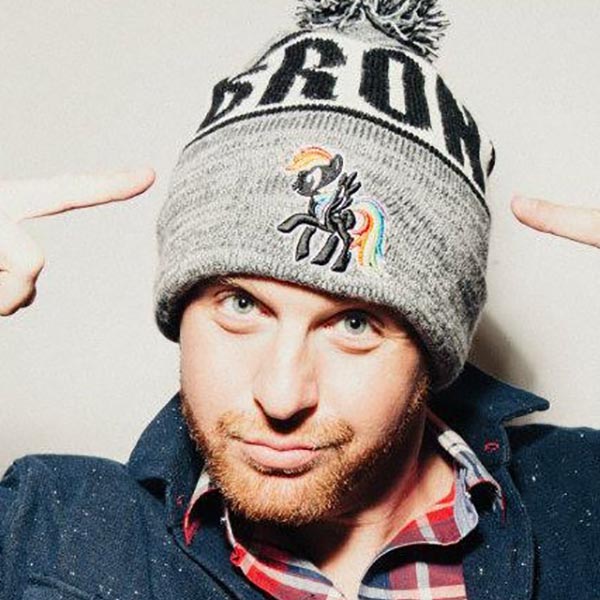 Mike Vogel, once Hasbro's VP of Development, had an epiphany during a visit to Burning Man that he wanted to be a creative again, so he joined the writing corps for My Little Pony: Friendship is Magic and related titles in Season 6. His MLP highlights include co-writing My Little Pony: The Movie; the episodes "A Hearth's Warming Tail," co-writing "Stranger Than Fan Fiction" with Josh Haber, "To Where and Back Again," "School Daze," and the "Best Gift Ever" special. And, oh yeah, he's also written several MLP storybooks and is half of Ponyville Mysteries writing duo called Penumbra Quill with fellow Guest Nicole Dubuc.
But Mike's no one-trick pony (HAHHHH)! He's also written for Young Justice, Avengers Assemble, Stretch Armstrong & the Flex Fighters, and is developing the exciting new show, Princess Alexander, with WildBrain animation (née DHX).
Sunni Westbrook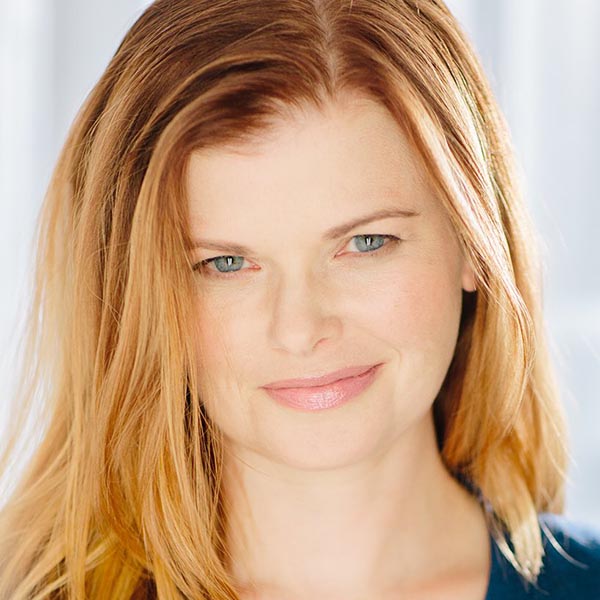 Sunni Westbrook joined the cast of My Little Pony: Friendship is Magic in season eight as the devious Cozy Glow. Prior to acting, Sunni enjoyed a successful career in medical research and sales. Playing Cozy is way more fun!
Sunni grew up in Wisconsin and currently splits her time between Vancouver, British Columbia and Las Vegas, Nevada. She enjoys walks with her big, fluffy dog Ernie and looks forward to going out for dinner with friends sometime in the future. Most importantly, Sunni is delighted to (virtually) join you at BABSConline!
Jeremy Whitley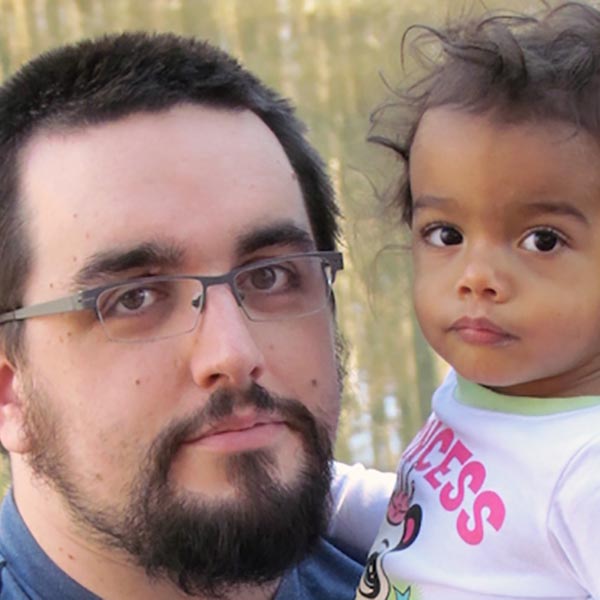 Jeremy Whitley (seen here with his beautiful daughter, Zuri) is an avid comic book fan who has the good fortune of also being a writer of comic books and graphic novels.
He enjoys doing that.
He also has a hard time talking about himself, which is why this bio exists. To give him a hard time. His wife is currently typing this, grilling him about things to add to his bio, and generally giving him a hard time.
His wife enjoys doing that.
So do his two daughters.
Jeremy is a graduate of the University of North Carolina at Chapel Hill and calls Durham, NC home. He also happens to enjoy writing comic books and graphic novels for kids of all ages and, besides working on Princeless and Raven: The Pirate Princess, he has also written for Marvel, IDW, Titan, and Dynamite.